How America's Data Becomes America's Innovation
We facilitate 12-week product development cycles (called "sprints") that pull together innovators from every sector. Tech teams join a sprint to build data-powered solutions to critical problems facing the public. Then, we match them with subject-matter experts, who offer valuable information and feedback.
Collaboration, Simplified
We facilitate virtual collaboration across government, industry, and communities. In our sprints, cross-sector expertise is only an email, chat room, or call away.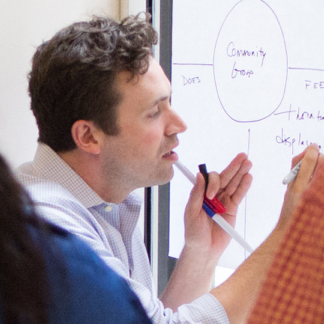 Federal Data, Explained
The Opportunity Project unlocks the potential of open data. We help teams find, understand, and integrate government data into products that provide value and help solve important problems.